College today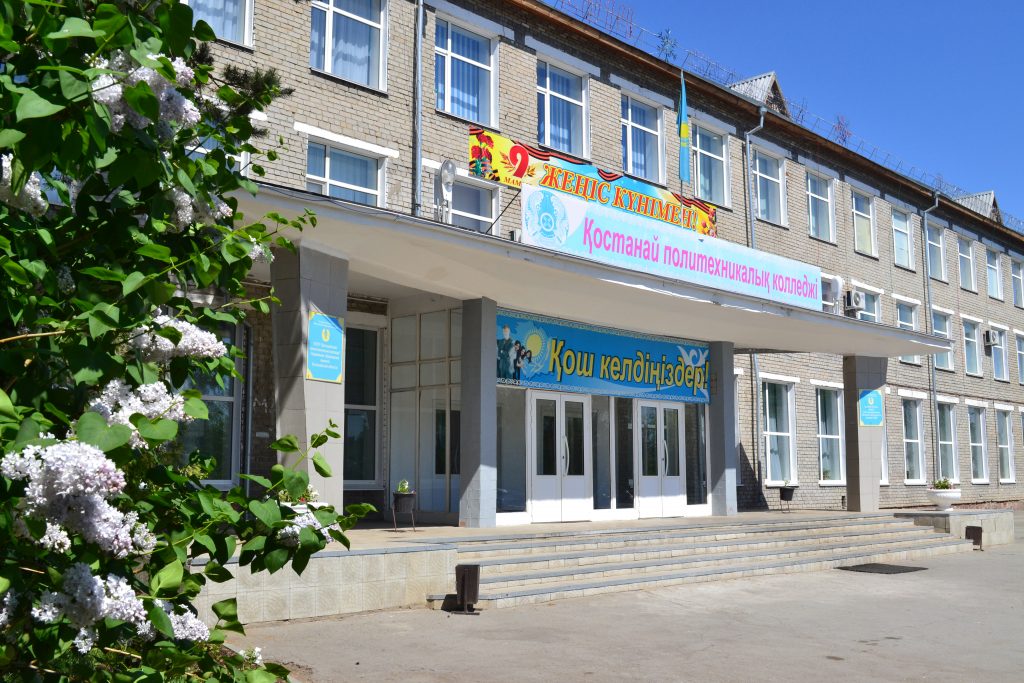 Welcome to

Kostanay Higher Polytechnic College

– one of the modern and largest colleges of the Republic of Kazakhstan. The college was founded in 1971, now it is the leading college of the Kostanay region in the field of technical and vocational education and includes the following specialties:
"Elevator, flour, cereals and feed mill production"

"Bakery, pasta and confectionery production"

"Power Supply"

"Computer Science and Software"

"Accounting and Audit"

"Office work and archival studies" in the state language of instruction

"Standardization, metrology and certification"

"Technical operation of maintenance and repair of electrical and electromechanical equipment"
Today Kostanay Higher Polytechnic College is modern audiences, laboratories and workshops with the latest technological equipment, qualified teaching staff, cooperation with foreign partners.
Graduates of the college work at the leading enterprises of the Republic of Kazakhstan, as well as near and far abroad.
The technical direction has always been in demand and is one of the most stable and developing sectors of the economy. Graduates of our college are employed in the chosen specialty and successfully build their career.
Openness for the exchange of experience, ideas and technologies allows the college to move forward and represent the educational institution of technical and professional education within the framework of international cooperation.
International cooperation is one of the main priorities of the Kostanay Higher Polytechnic College. In order to expand the scope of professional cooperation, development of scientific, educational and cultural contacts, increase the competitiveness of graduates in the labor market.
Kostanay Higher Polytechnic College was one of the first in Kazakhstan to sign a memorandum of cooperation with the French college Santos-Dumont. Bilateral agreements with well-known educational institutions of Russia were also concluded.
If you decided to connect your life with creation, then the Kostanay Higher Polytechnic College will open to you the doors of advanced scientific and educational centers with high-tech and innovative equipment. Highly qualified teachers will provide high standards and quality of education.
Kostanay Higher Polytechnic College is always at the forefront of youth creativity, which is facilitated by the fruitful work of the Youth Committee.
Kostanay Higher Polytechnic College was among the leading colleges in Kazakhstan.
When you come to us, you learn to build your future and the future of your country.