World-famous athlete
admin
29.01.2021
No Comments
Librarians of the college have prepared a book exhibition dedicated to the 145th anniversary of the birth of Kazhimukan Munaitpasov.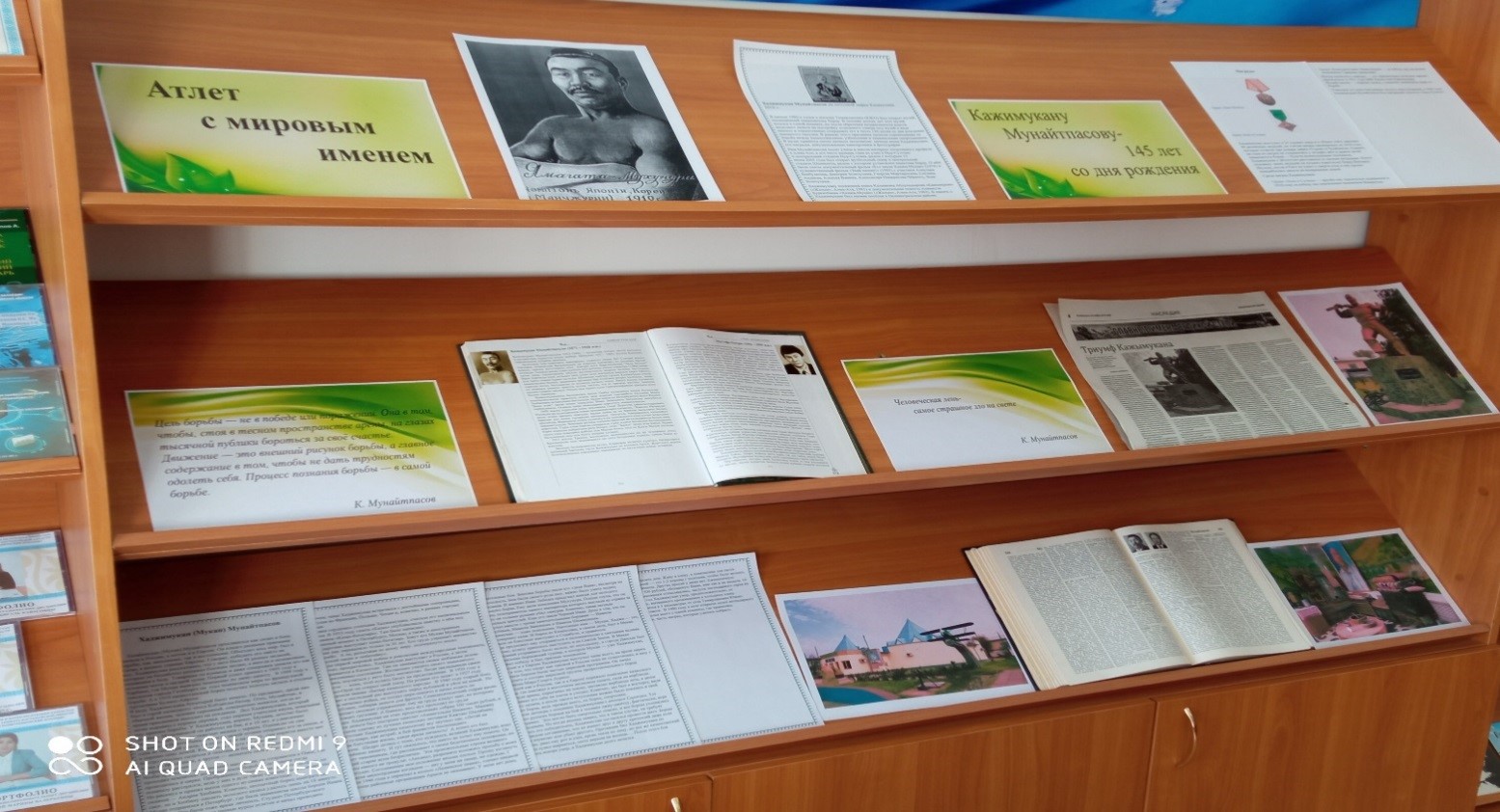 Perhaps there is no person in our country who would not know the name of the famous wrestler and circus artist.
      This great personality is the first kazakh who became the world champion in French wrestling, multiple winner of world, regional, Russian, and later all-Union championships in classical wrestling among heavyweights, the great athlete Mukan Munaitpasov, who is better known to the world and the Kazakh people under the name "Kazhymukan". A man of honor, with a big generous soul, he handed out his medals to close people, and sometimes to strangers in trouble.
      There were many heroes in the Khadzhimukan family. According to legend, among them was the hero of the kazakh epic – Koblandy-batyr.
      During the war, he created a circus tent to collect money for the front. He collected 100 thousand rubles at these shows to build the Amangeldy Imanov aircraft. The car was handed over to one of the best kazakh pilots, Kazhtay Shalabayev.
      What a brilliant life, what a bright personality!
The information was prepared by the head. library Terentyev N.N.