The school's work with young teachers is always relevant.
admin
20.10.2020
No Comments
     There is a school for a young novice teacher at the Kostanay Polytechnic Higher College. The purpose of school for a young novice teacher:
Providing practical assistance to young professionals in improving theoretical knowledge and improving pedagogical skills.
Formation of high professional ideals in young teachers, the need for constant self-development and self-improvement, the creation of conditions for personal and professional growth through methodological work.
Rendering methodological assistance to young specialists in professional adaptation, formation and improvement of the individual style of creative activity.
       In the 2020-2021 academic year, the school included 18 teachers of special and general education disciplines. During the academic year, young teachers will be provided with methodological assistance in drawing up planning documentation, in developing lesson planning, in conducting lessons and much more. Each teacher is assigned a mentor from experienced teachers.
      On October 17, 2020, a regular meeting of the School  of  Young  and  Beginning Teachers was held online using the ZOOM platform. During the meeting, young teachers got acquainted with the work plan of the School, recommendations were given for the development of planning documentation, and they studied methodological recommendations for compiling a lesson and determining the goals of a lesson.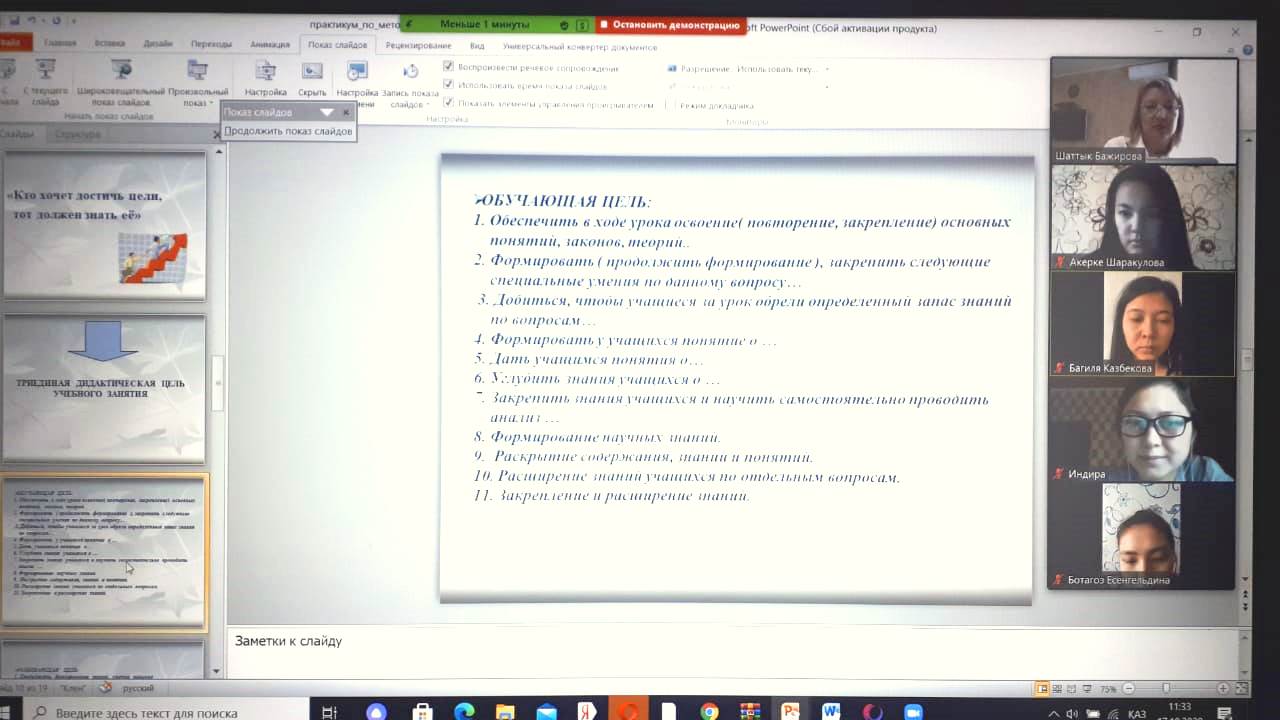 Information prepared by the Head of School, Bazhirova Sh. R.