You can never have too many friends
Александр Давыдов
06.04.2018
No Comments
On March 10, volunteers of the Kostanay Polytechnic Higher College «Мейірімді жүрек» conducted a game lesson "You can never have too many friends" with the children of the Kostanay regional orphanage.
The purpose of the visit was to promote the principles of tolerance, friendship, mutual assistance and respect among young people.
During this event, the volunteers of the college conducted a series of trainings for team building.
I wish the children health, success in learning, a peaceful sky over their heads, and also that they overcome all the hardships and adversities that stand in their way, and always go to their goal.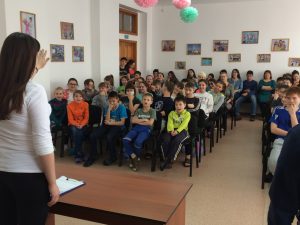 The information was prepared by the teacher the organizer Pushkareva A.V.