We remember, we respect
Александр Давыдов
06.04.2018
No Comments
Within the framework of the project "Making the World Kinder" Volunteers of the Kostanay Polytechnic Higher College held an action "We Remember, We Respect!"
The purpose of the action was the development of interest in the historical past of our country, the education of a sense of patriotism and citizenship.
During this action, volunteers collected video materials about veterans, their exploits. Within the framework of this event, students collected material on 10 veterans.
Our generation has an invaluable opportunity to personally communicate with the winners, to hear from the very beginning of the little-known facts about the Great Patriotic War and to express gratitude to the veterans for the happiness to live under the peaceful sky. Their bravery will always be in our hearts.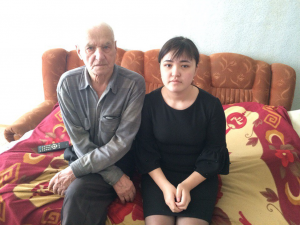 The information was prepared by the teacher-organizer A. Pushkareva